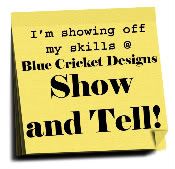 Remember this post I made clear back in September about these darling chalkboard blocks? Well, I finally made one! Or two! They really are super cute, and so easy to make! Fantastic gifts for any occasion!
- block of wood (you can really do any size you want!)
- Modge Podge (yes, I know it's MOD podge, but we say modge podge in our family - I like the sound of it!)
- embellishments (optional)
You'll want to start off with your lovely block of wood all sanded down. (This was so much easier using my dad's belt sander!)
I painted my sides with regular black acrylic paint, just because the chalkboard paint has a bit of a different look to it, and I left my sides open so you can see them.
After letting that dry, I painted the front of the block with two layers of chalkboard paint.
Measure your piece of scrapbook paper to the right width of your board. The first board I did (pictured at the bottom) was already 12 inches wide, and actually cut to fit a single piece of scrapbook paper just perfectly. This one was smaller so I had to measure.....which I did a terrible job of because my paper didn't wrap around to cover both the bottom and the top of the front! Oops! But bad measuring or not, you need to modge podge your paper to the back of your block, and wrap it around to the front. Be sure to smooth out any bubbles. I use a pan scraper to do this.
Then I did a layer of modge podge on top to give it a bit of extra protection.
Now, since I measured my paper wrong, I had to get creative with some ribbon. I had already planned to do some ribbon down the sides, so I wrapped that all the way around my board - just in case the back would ever be showing - and hot glued it on the back.
Next I wrapped a thick piece around the top, where my scrapbook paper should have been!
To break up the thickness of the solid color, I wrapped around a smaller width of ribbon over the top of the wider ribbon.
I took two flower embellishments and modge podged them for protection.
Once they were dry, I hot glued them on to the front with some rhinestone embellishments.
Finished! Super cute, huh? Here is another one I made. It's sitting proudly in my kitchen.
Don't forget that when you use chalkboard paint, the directions say the best use is that once you have painted whatever surface with the chalkboard paint, rub a piece of chalk over the entire surface and wipe it off before using.