Go here to enter the $60 CSN Stores giveaway!
Hiya Sumo's readers.. I'm so excited to be guest posting over here today!
My name is Terri.
I'm a Southern Mama to 2 (8) and (3).
I love scrapbooking, crafts, shoes, and all things that sparkle!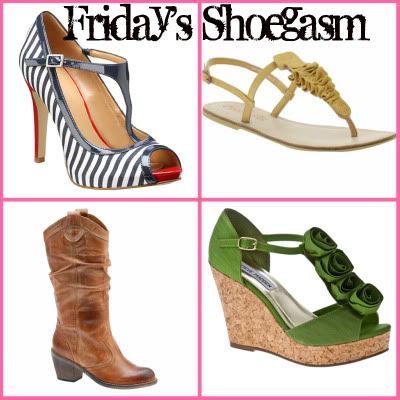 Where a new shoe that I adore is featured every Friday.
Enjoy!
The gladiator sandals are super in this season as are flats.
I've been wanting a pair, but couldn't find any in a style that I was loving.
I bought
this
dress and decided that I needed to find the perfect pair of flats to pair with it.. but they had to be chic enough for the office..
Target does not disappoint!
And you can't beat the price of $19.99!
They come in Silver &
Bronze
, sizes 6-10.
I'm wearing mine now, super comfs.. Go snatch up a pair!
Happy Friday Y'all!