I saw these kinds of headbands in a local fabric store a week or so ago, and just knew I could make them myself! They are super easy, and super cute! What a great combo!
- sewing machine/accessories
I started off by making a template of how I wanted the headband to be. These are for my one month old, so I measured her head. Depending on who yours are for, you'll need to adjust accordingly. I made two templates because I knew I was going to layer two kinds of fabric.
Cut out your fabric using the template(s).
I wanted my edges messy, so I frayed them a bit.
Next you'll want to cut a piece of interfacing a bit smaller than your template and iron it on to the wrong side of your fabric.
Now, for my first headband, I sewed on the smaller piece to the top of the bigger piece first. When I had to go sew on the bottom of the headband, also a bigger piece, it was tricky to do so without sewing down the edges of my smaller piece. I'd recommend sewing your bigger pieces together first!
When you do sew your big pieces together, make sure that you are adding in your elastic pieces and sewing them down well. I went over the places where the elastic was a few times.
Next I cut out four circles.
Then I hot glued them into these little v-shapes.
I cut a small circle of felt, and glued the v-shapes around it. Of course, you'll want to add some bling! (You can of course put any type of flower on to the headband, or just leave it plain if you like!)
Then I hot glued it onto the headband.
Now put them on the cutest little girls you can find, and you've got yourself some new accessories!
Here are a few other ones that I have made so far.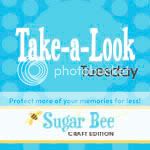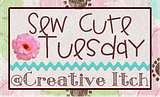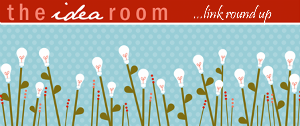 Blue Cricket Design Show and Tell