Did everyone have a good weekend? I sure hope so!
I'm starting to get a bit caught up on orders and gifts; I even have a few wrapped and under the tree!
AND, I've even had time to put together a few tutorials for you all. I know, I'm nice like that.
I'm being featured over here today, so go check it out!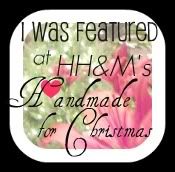 Over Thanksgiving, we were at my in laws' house, and I was reading my mother in law's Martha Stewart magazine. I saw this idea for a card display, and of course, had to come home and whip one up. It was seriously easy; almost doesn't warrant the tutorial I'll have up tomorrow, but just humor me. I love it!
Now it's your turn! Go ahead and link up anything - Market Yourself!
And don't forget to come back later for a giveaway! Yeah!
Linking up here: