We recently moved our girls to a trundle bed in anticipation of having this third little lady. You see, we live in a two bedroom townhouse (hopefully not for much longer!) but that means that we're running out of room to put not only people, but all of our stuff! Three little girls equals a lot of little clothes.
So, we got a dresser from my mother in law to stick in their closet to help with some of the storage issues. It's a great dresser, but doesn't match anything. At all. We sanded and painted the trundle bed, which we have vowed never to do again to any piece of furniture. We're just not made for the DIY business in that manner.
But since we'll hopefully be in a larger home sometime soon, that dresser is going to be coming out of the closet and into a room. Which means something is going to have to happen to it. I think this fabric mod podged dresser from
Better After
is just the solution!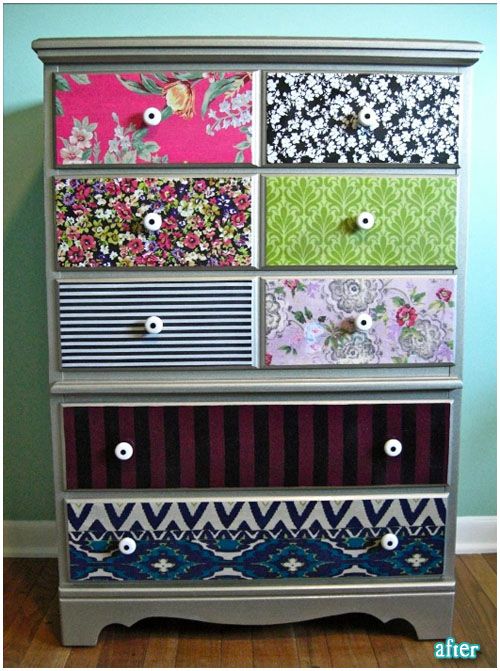 Go
here
to see what it looked like before. That's a DIY I can handle!