Hello there friends! I am Kirstin, half of the sister team that blogs over at
kojodesigns
, and we're thrilled to be here today! We adore Summer, love her blog (and her wealth of fabulous projects) and are so excited to be here today!
Before we go any further, I should tell you that I have a fond, fond affection for ornaments. I love them. I have enough ornaments to decorate two full sized trees as well as my three-year-old's electric blue mini-tree, and, yet, I still make (and buy!) more every year. A bit much? Perhaps. So fun? Absolutely.
And these felt geography ornaments are some of my favorites! They're perfectly personal, easy to make, and the felted wool texture is simply fabulous.
Want to make a few?
First, print out a template of your state, province, or country (I used the font '
dingmaps
'). Cut out your template. Trace the backside of your template onto a doubled over piece of felted wool (so you end up with two felt state shapes).
2. Cut out your wool shapes.
3. Place a little puff of batting in between your two layers of felted wool. Place a looped piece of twine at the top of your shape and hot glue in place.
4. Lift off the top layer, pipe hot glue around the perimeter. Set your top layer back in place and press around the edges.
5. If you're trying to highlight a specific city, glue a felted wool heart in place as well.
6. Done! The perfect Christmas tree adornament complete!
Thanks again for having us Summer! Happy Christmas crafting, friends.
Come say hi
anytime... and if you're needing more Christmas ornament tutorials,
we're the ones for you
!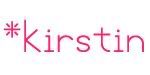 **********
I just love this! Unique, personal, AND meaningful; it's perfect! Thanks ladies!