** GIVEAWAY CLOSED **
This is a Sponsored post written by me on behalf of
éclos Skin Care
for
SocialSpark
. All opinions are 100% mine.
Let's face it. I'm no spring chicken anymore, and even though I'm older now, my skin sometimes likes pretend like I'm back in high school again. (Can I blame that on my kids?)
So when I got the opportunity to try out the
éclos Skin Care
line, I sure jumped on it!
éclos Skin Care
is a skincare line that is made from the stem cells of a rare Swiss apple, making it a safe and natural way to care for your skin. These cells have shown a tremendous ability to stimulate the skin's stem cells, encouraging them to behave like younger skin. The combination of stem cells with anti-oxidants, vitamins, and plant extracts helps to minimize the appearance of fine lines and wrinkles. You wouldn't think a 32 year old woman could use help with wrinkles, but I do. They are smile lines, that means I'm happy a lot, right?
I was sent a kit to try out that included these products:
* Facial cleanser skin prep
* Cellular activator face serum
* Moisture therapy regenerative cream
* Restorative eye cream
* Instant radiance facial scrub
* Skin renewal clay mask
* eclos terry cloth headband
And you know it is only because I love you that I am sharing this beautiful before picture of me sporting my new headband before trying out the
éclos Skin Care
products for the first time.
*rawr*
You can see that I'm sporting some wrinkles on my forehead, between my eyebrows, and where my smile lines are.
And after using the
éclos Skin Care
for two weeks, here is my after picture (up close with my three year old before her dance recital!):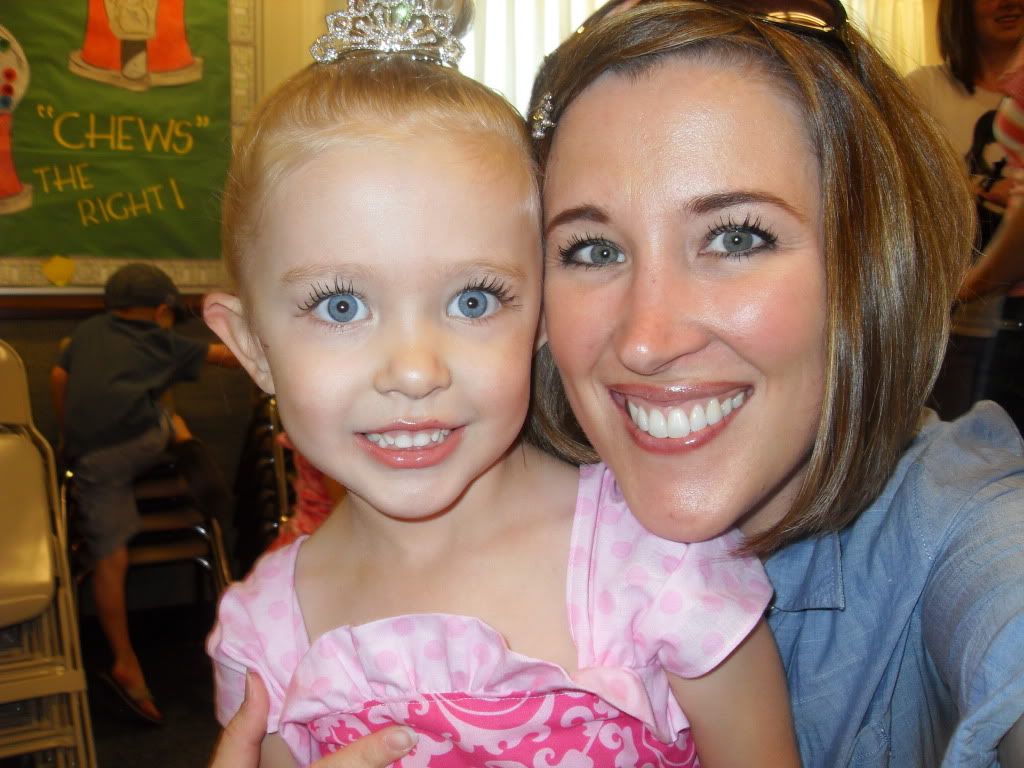 I feel like my skin is so much more even toned now, and you can see - and feel - the smoothness.
I've absolutely loved using these products. They smell great, and my skin feels so much softer than it did before. I have really loved using the Instant Radiance Facial Scrub; it kind of heats when you rub it in, and the exfoliation has helped a lot. I also felt like the Facial Cleanser really cleaned my skin well. I've never had anything take off my makeup so thoroughly before!
Would you like to try out a sample kit? ($19.99 value!)
All you have to do is comment on which product you are looking forward to trying!
That's it!
The giveaway will end on Monday, May 28th at 11:59 p.m. MST. The winner will be announced on Tuesday, May 29th.
This giveaway is open to US Residents only!