I don't know about you, but I love to get a good deal. Especially on things that would normally be out of my price range, or close to it (or at least according to my husband's standards!) Luckily,
GroopDealz
is there to help me on my quest to be more frugal (and keep my marriage in tact!)
(On another sidenote, I already purchased some things from GroopDealz last week for my Christmas gifts for my friends! Boo-yah!)
GroopDealz
is an online deals boutique that offers the greatest variety of on trend jewelry, accessories, home decor, party trends, children's goods and so much more all at a fraction of the retail price!
Every day
GroopDealz
features a variety of great limited finds that have been hand picked for a great shopping experience! Be sure to come and see what great deals are waiting for you today and sign up for their daily alerts so you never miss out on a great buy!
GroopDealz
is also all about the giveaways! Be sure to check out and sign up for the latest giveaway going on now!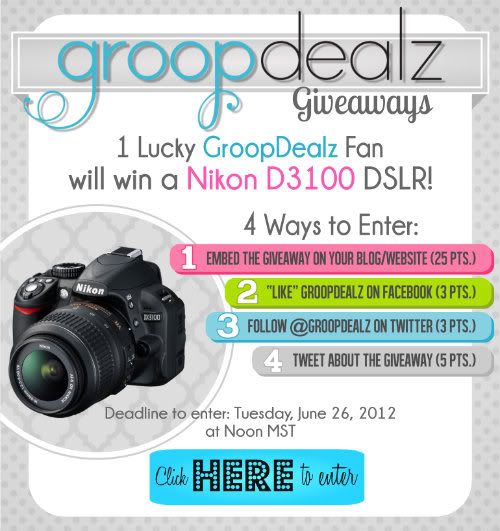 Are you signed up for
GroopDealz
? If you're not, you should be! Go do it now, and get shopping! (And saving!)
** Disclosure: I am being compensated for this post, but the opinions are my own. I really like saving money!