This is a Sponsored post written by me on behalf of Jel Sert for SocialSpark. All opinions are 100% mine.
Otter Pops are a summer staple. I remember eating them growing up, and now my kids love to enjoy Otter Pops just as much! Something about Otter Pops just says summertime, and we've been enjoying them plenty with the hot weather we've had here in Utah this year. You can often find us in the back yard in the evening, enjoying an Otter Pop (or two!) before putting the kids to bed.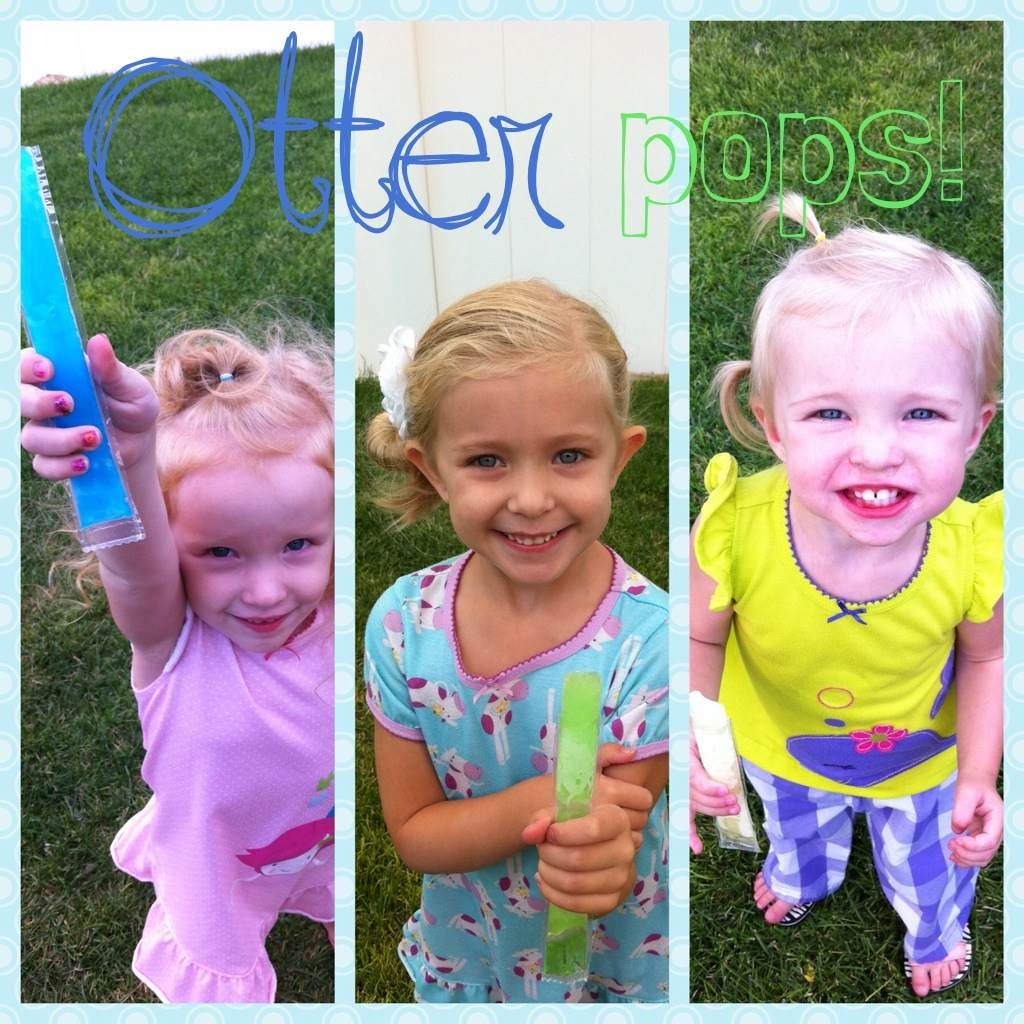 My kids love to pick out what flavor they are going to have. As soon as I tell them we are going to have an Otter Pop, they all go right to the freezer drawer, pull it out, and start fishing around for which flavor they want. The Otter Pops each have a character assigned to each flavor. It's no surprise that my girls tend to favor the pink and red colored Otter Pops; we are a house full of girls after all! But when I introduced them to the Otter Popstars on the internet, the favorite characters were Kook and Lil; the girls! We had fun looking at the Otter Popstars, and watching some of the fun music videos.
We decided to have some creative fun with our Otter Pops. Have you ever painted with Otter Pops? Here's what you'd need:
- ice cube mold (or some sort of tray)
- paper
We let the Otter Pops thaw on the counter for a bit.
Then I poured the melted Otter Pops into the ice cube mold.
Then it was time to get creative! The girls each picked a picture out of a coloring book, and painted them with the Otter Pops.
The colors didn't show up super dark, but the girls thought it was such a novelty to be painting with one of their favorite treats!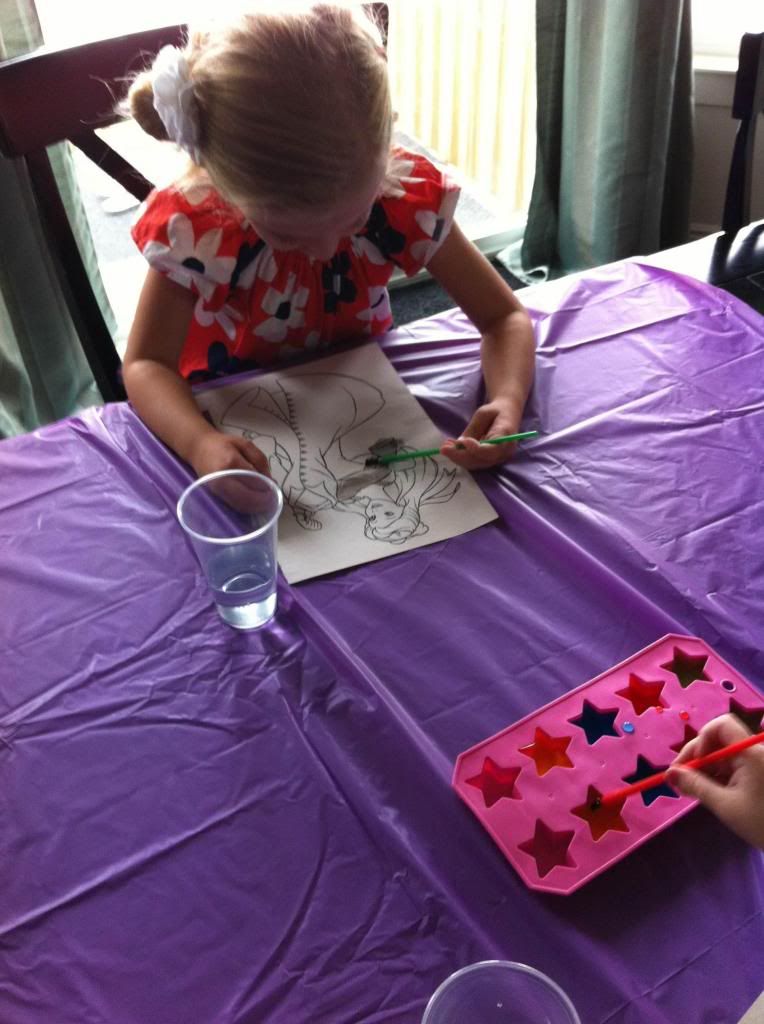 Of course, after painting with the Otter Pops, we had to go outside and enjoy eating some as well.
What about you? Does your family like to enjoy Otter Pops?